When it comes to auger processing technology, Komar is the leading expert in the field. With a relentless focus on continuous improvement through engineering, manufacturing, and service Komar has spent the last forty years perfecting the auger compactor for a wide range of applications. Adopted by manufacturers, fulfillment and distribution centers, recyclers, retail warehouses, and many other operations, the Komar Auger-Pak® is nationally recognized for its reliability, efficiency, and longevity.



Engineering and Processing Components Matter
Everyone claims to use top-of-the-line components. Komar has made substantial investments in its engineering and manufacturing processes to supply them. Komar is unique in employing a solid steel auger shaft, cast steel flights, and an electromechanical drive system with a 500% shock load rating. This setup powerfully applies the most torque to break down and compact material efficiently, without putting the equipment under duress.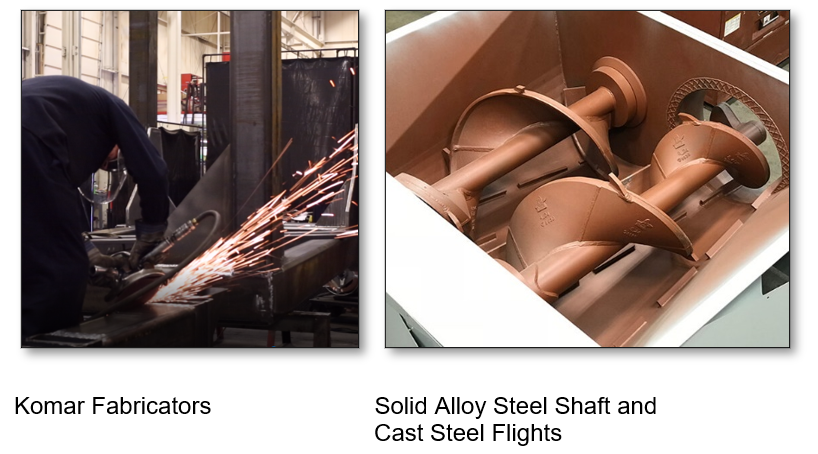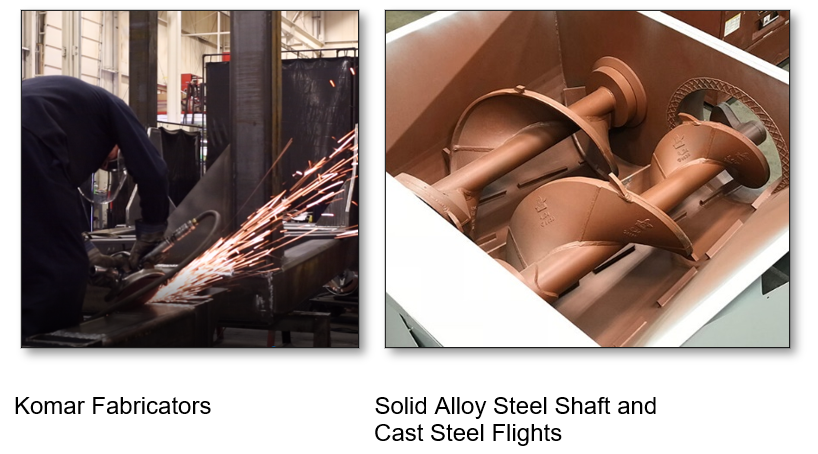 Expert Service and OEM Parts are Essential
Every Komar Service Technician is factory-trained on Komar's full line of equipment. When a Komar technician arrives at your facility, they come equipped with the expert skillset, tools, and OEM parts to get the job done quickly and to the highest quality standards. Many of our competitors will suggest that a cheaper option for service support is to use their local network of contracted general equipment technicians. Not explicitly trained on the customer's equipment, and without direct access to factory parts, these technicians often take much longer to get the equipment back up and running. For most customers, downtime is costly, so having an expert who can arrive the same day and get the job done right provides a higher value proposition.