Komar Auger-Pak™ EM Wood Series
Safest, most cost-effective solution for processing industrial wood waste
Substantially reduces labor and transportation costs
Shreds and compacts in one machine
Eliminates the need for dangerous manual breakdown
Safely handles tramp metal such as nails and bolts
Low noise and dust
"The machine freed-up dock space, improved cleanliness in the plant, and there is very little maintenance."
– Bob Langham, Senior Packaging Engineer Pilkington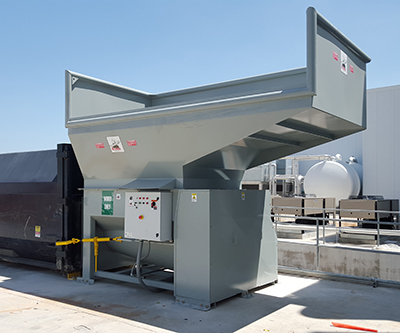 Industry leaders choose Komar for wood waste solutions

EM-15W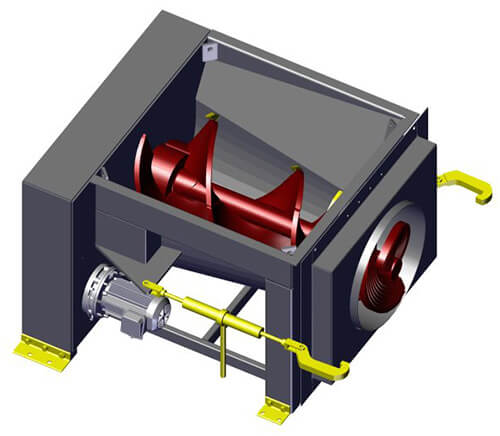 EM-15W Processing Specifications
Horsepower
15
Tons / Hr
2
Standard Pallets / Charge
2
Largest Pallet
42″ x 48″
Largest Crate
36″ x 36″ x 60″
Largest Spool
36″
EM-15W Physical Specifications
Footprint (L x W x H)
89.6″ x 72″ x 60.2″
Chamber Size (L x W)
60″ x 59.25″
Weight (lbs)
10,918 lbs
rpm
7.42 rpm
torque (ft-lbs)
10,624 ft-lbs
Compaction Force
924.7 psi
EM-40W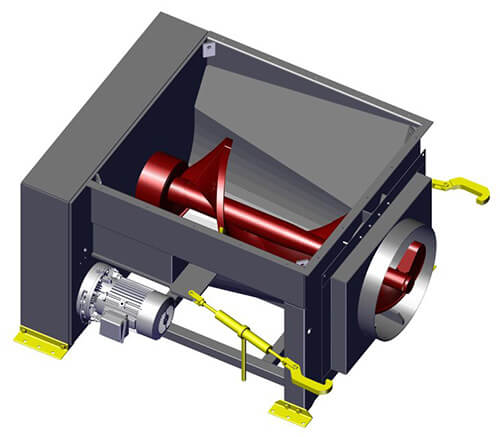 EM-40W Processing Specifications
Horsepower
40
Tons / Hr
5
Standard Pallets / Charge
10
Largest Pallet
48″ x 96″
Largest Crate
48″ x 48″ x 48″
Largest Spool
48″
EM-40W Physical Specifications
Footprint (L x W x H)
115.75″ x 91.75″ x 68.5″
Chamber Size (L x W)
80″ x 75.25″
Weight (lbs)
13,455 lbs
rpm
7.42 rpm
torque (ft-lbs)
28,330.79 ft-lbs
Compaction Force
1197 psi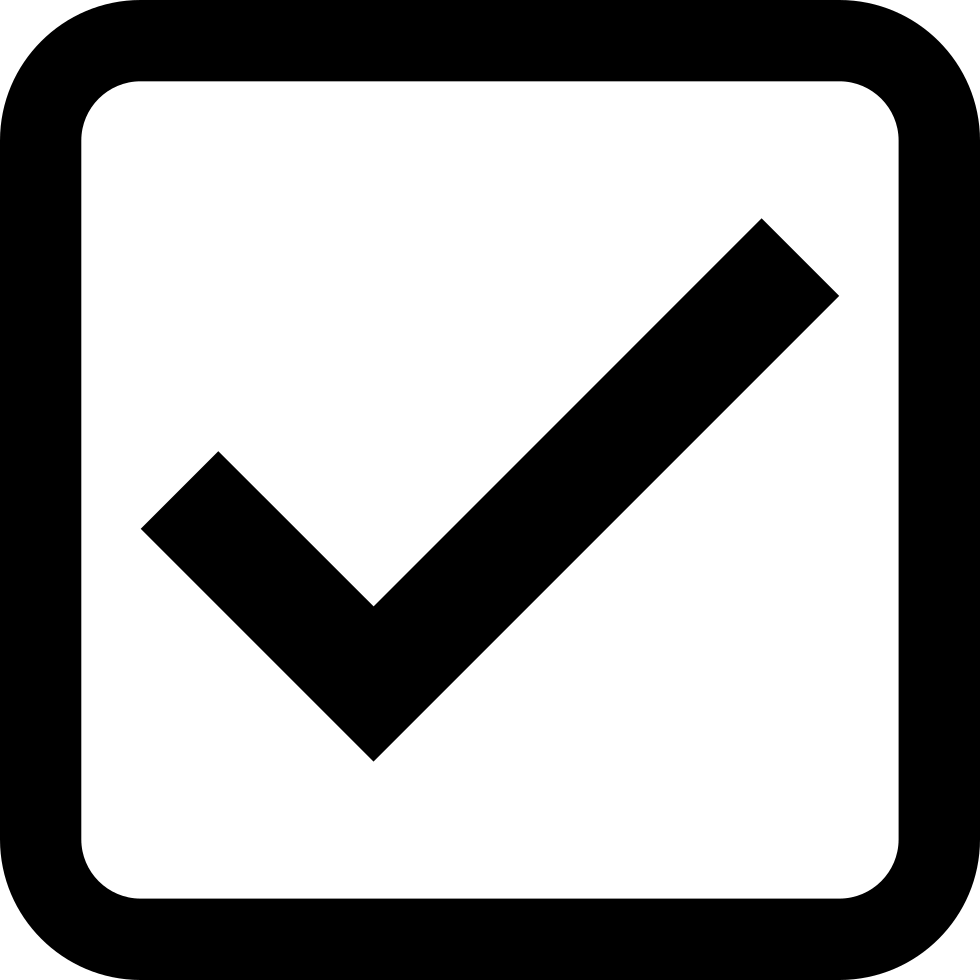 Reduced hauls by 86%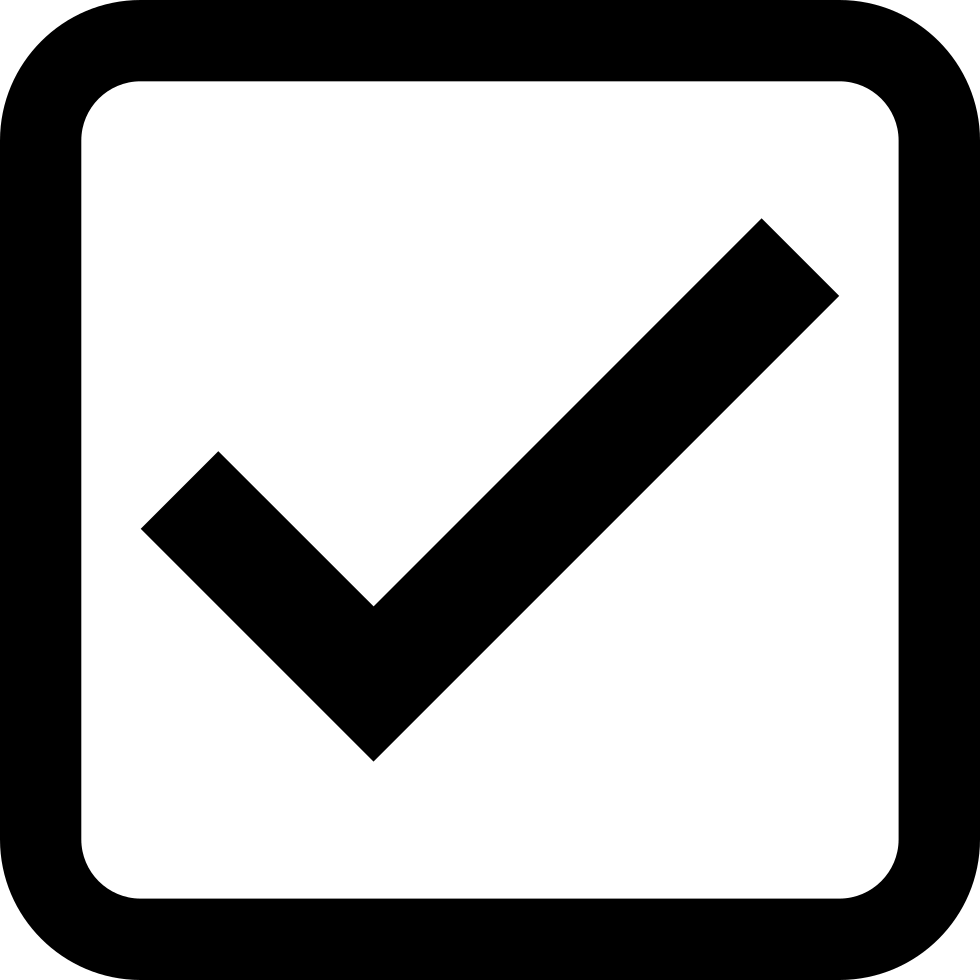 Improved plant cleanliness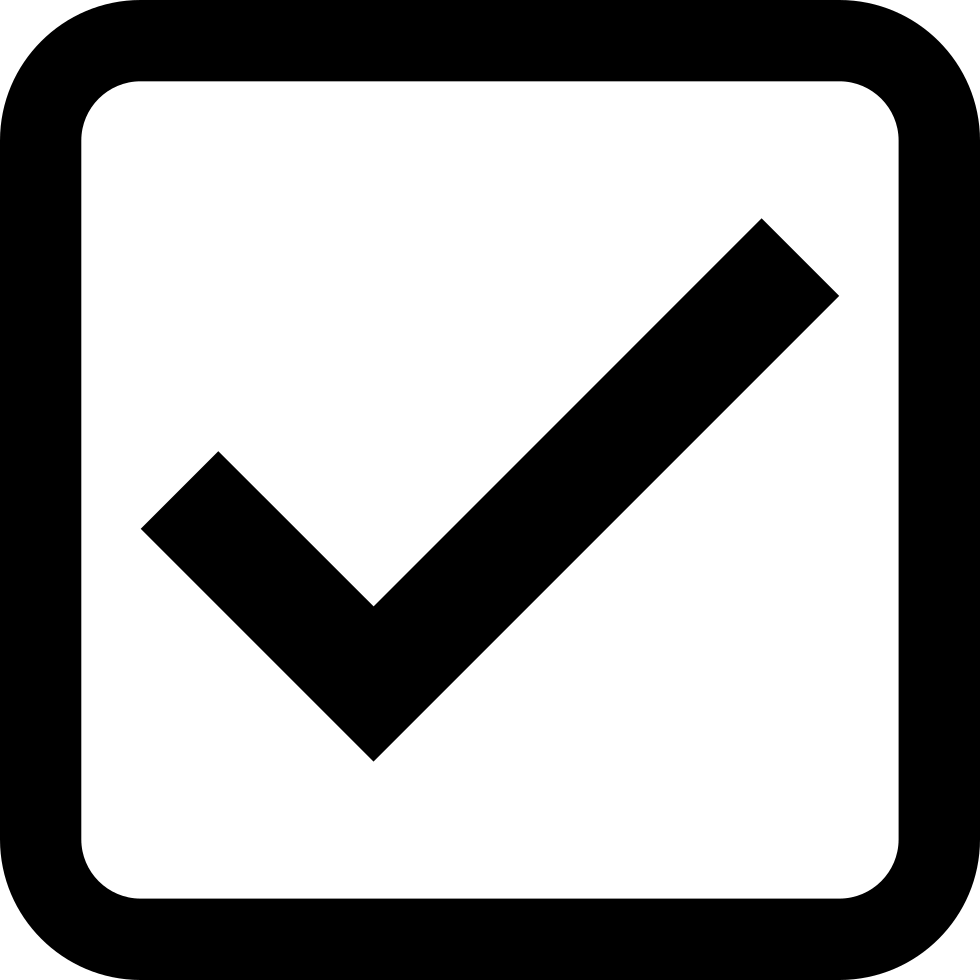 Reduced maintenance costs
Equipment: Auger-Pak™ EM-40W Site: Urbancrest, Ohio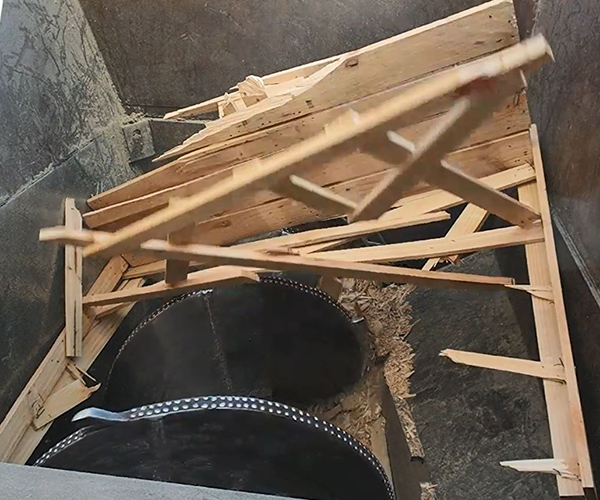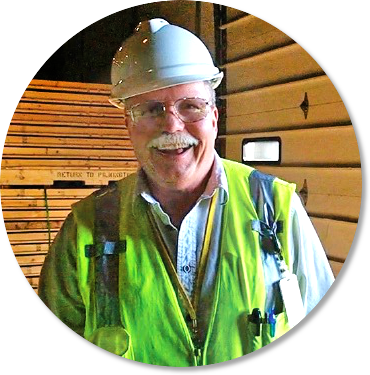 "Our facility is a large distribution center for automotive glass. The glass arrives in large wooden crates. Before we purchased the auger, we were loading our empty crates into semi-trailers. We averaged about 50 loads a week.  After having the Auger installed, we reduced our loads to five  40 cu. yd. rolloffs per week.  The machine freed-up dock space, improved cleanliness, and there is very little maintenance. It's an easy machine to run and is fascinating to watch." –
Bob Langham, Senior Packaging Engineer
EM-60W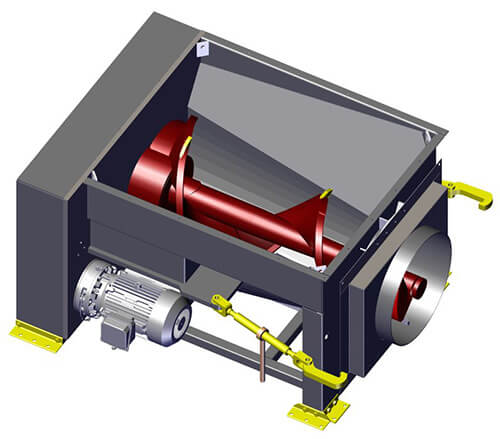 EM-60W Processing Specifications
Horsepower
60
Tons / Hr
8
Standard Pallets / Charge
12
Largest Pallet
60″ x 96″
Largest Crate
48″ x 48″ x 60″
Largest Spool
60″
EM-60W Physical Specifications
Footprint (L x W x H)
128.25″ x 92″ x 65.5″
Chamber Size (L x W)
92″ x 75.25″
Weight (lbs)
16,189 lbs
rpm
10.17 rpm
torque (ft-lbs)
30,972 ft-lbs
Compaction Force
1308.5 psi
HA-100W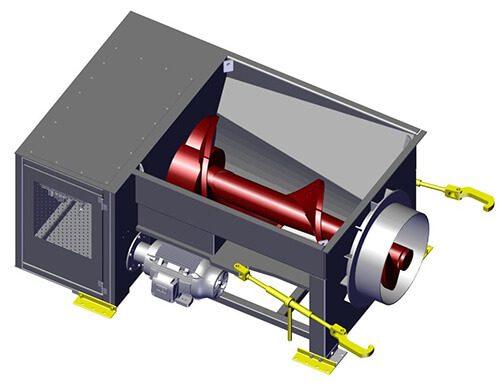 HA-100W Processing Specifications
Horsepower
100
Tons / Hr
10
Standard Pallets / Charge
12
Largest Pallet
60″ x 96″
Largest Crate
48″ x 48″ x 60″
Largest Spool
60″
HA-100W Physical Specifications
Footprint (L x W x H)
157″ x 106.25″ x 68.5″
Chamber Size (L x W)
90″ x 75″
Weight (lbs)
25,000 lbs
rpm
15.7 rpm
torque (ft-lbs)
50,390 ft-lbs
Compaction Force
648 psi
Series Technology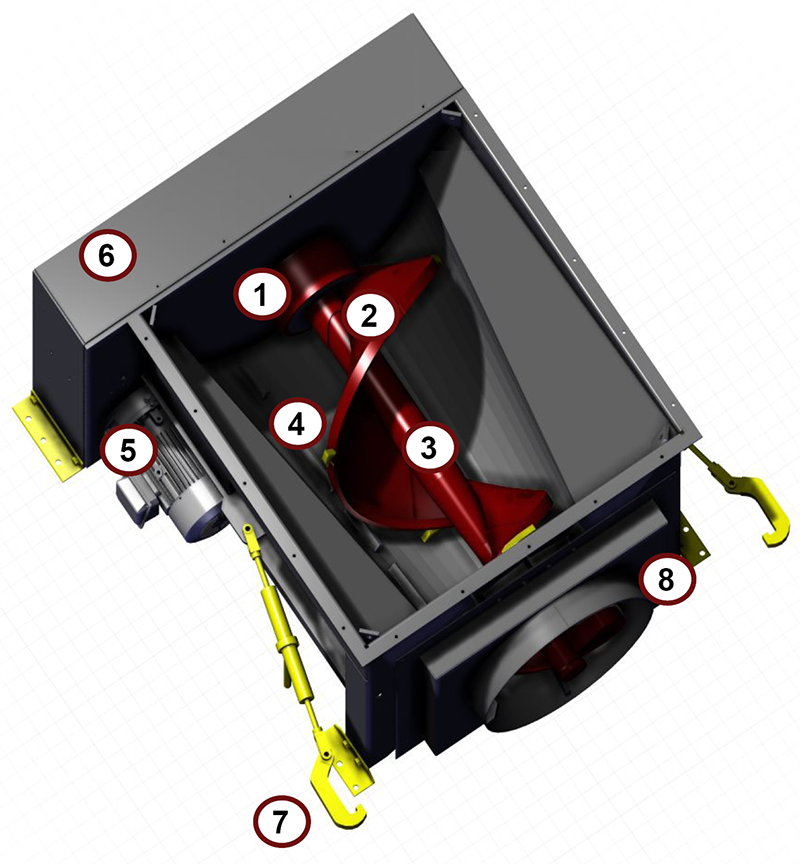 Patented Solid Lube Bearing Support Systems
Allows for the use of the biggest and most powerful auger screws in the industry, resulting in maximum compaction force.
Cast Steel Flights Tapered Solid Alloy Steel Shaft
Using the highest quality components to construct our auger screws provides extended service life. The density and shape of the cast flights increases strength and durability, as well as more efficient material delivery to the receiving container. The patented, tapered shaft uniquely distributes the compaction force, maximizing bearing and shaft life.
Cutting Teeth
All of our wood machines include cutting teeth to help with the initial breakdown of dense material.
Cycloidal Drive with 500% Shock Load
Don't judge a drive strictly by the motor's horsepower, especially when you plan to process heavy industrial materials. A high shock load rating is vital in giving the compactor the ability to crunch through large loads.
Worry-Free Chain and Bearing Lubrication Systems
The engineered, automatically lubricated chain, coupled with the self-lubricating bearing system cuts down on routine maintenance.
Ratchet Binders Container Adapter
The auger compacts directly into a standard receiving container provided by your local hauler, and meets ANSI and OSHA specifications.