CASC SERIES COMPACTORS
Designed for the intermittent processing of wet waste compactors
Great for Grocery Stores, Retail Stores, Stadiums, and Hospitals
Fully sealed construction for processing, storage, and transfer
Faster and more cost-effective than ram style wet waste compactors
Eliminates the unsanitary build up due to ram drag back
Odor and pest control with ozone technology
Optional plug-in dock enclosure for all-weather ease of use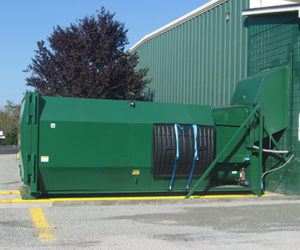 Industry leaders choose Komar for wet waste processing solutions.

Series Models
The CASC-15 Standard, and the CASC-15 High, denote the height that the auger screw enters the respective unit's receiving container. The "Standard" model's screw enters the receiving container lower and is preferable for most ground or dock-fed applications. The "High" model's screw enters higher in the receiving container providing a larger sump capacity for exceptionally wet waste. A higher screw is also ideal for applications such as dough and other yeast-based products that benefit from top down loading. Each unit is offered with a 10 or 15 horsepower drive, to accommodate available power.
CASC-15 Standard
CASC-15 Standard Specifications
Chamber Size
52 x 77"
Footprint
270" x 80" x 103"
Horsepower
15
rpm
8
Weight
11,140 lbs
Door
Double Hinged with P-Seal for complete liquid retention
CASC-15 High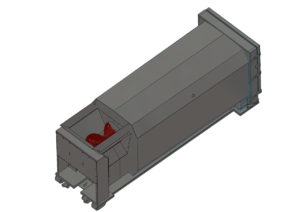 CASC-15 High Specifications
Chamber Size
78.5″ x 76.25″
Footprint
105.9″ x 83″ x 64″
Horsepower
20
rpm
8.85
Torque
11,868 ft-lbs.
Weight
12,054 lbs.
Throughput
4.14 tons/hr.
Series Photos
Project Highlight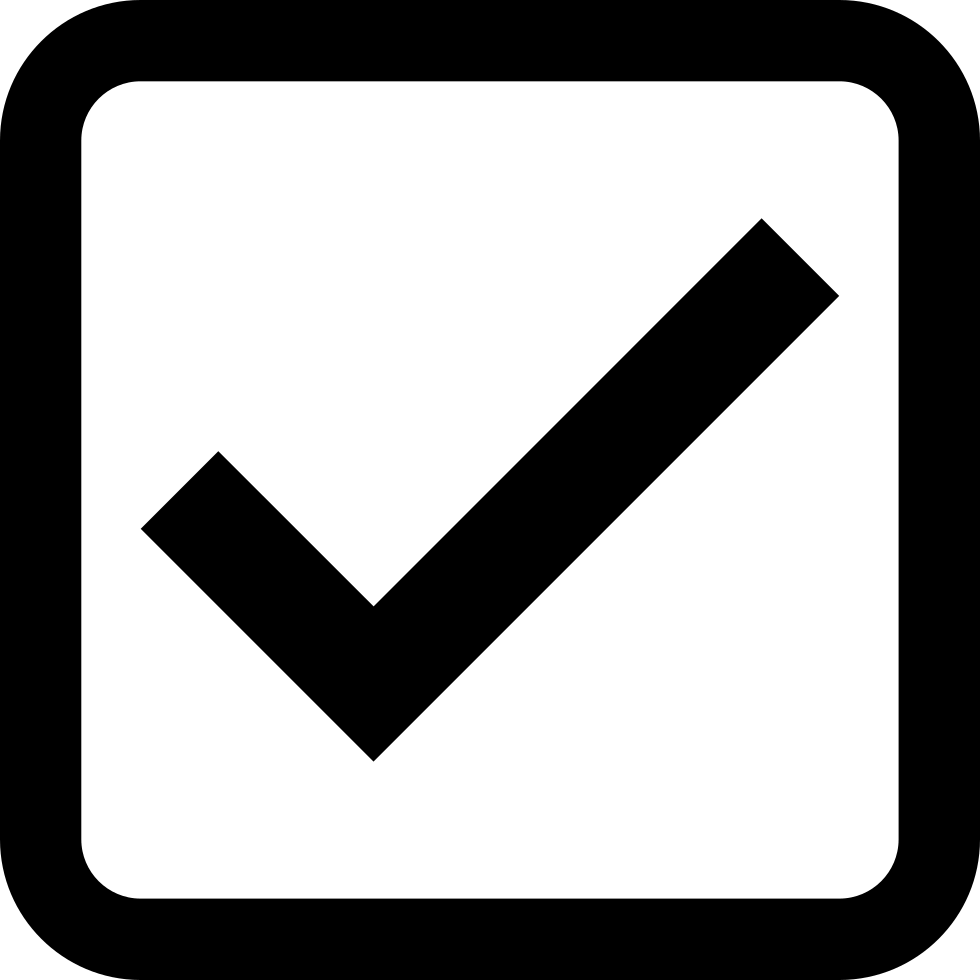 Reduced processing time 70%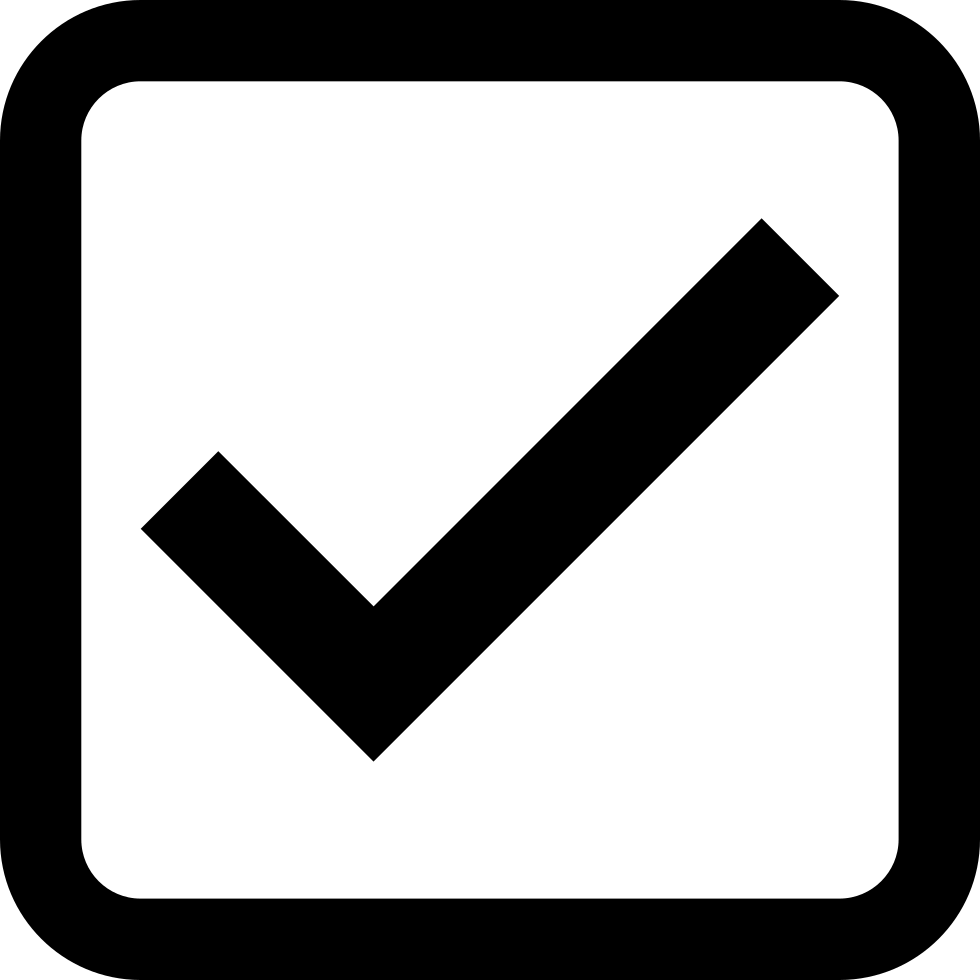 Neutralized odors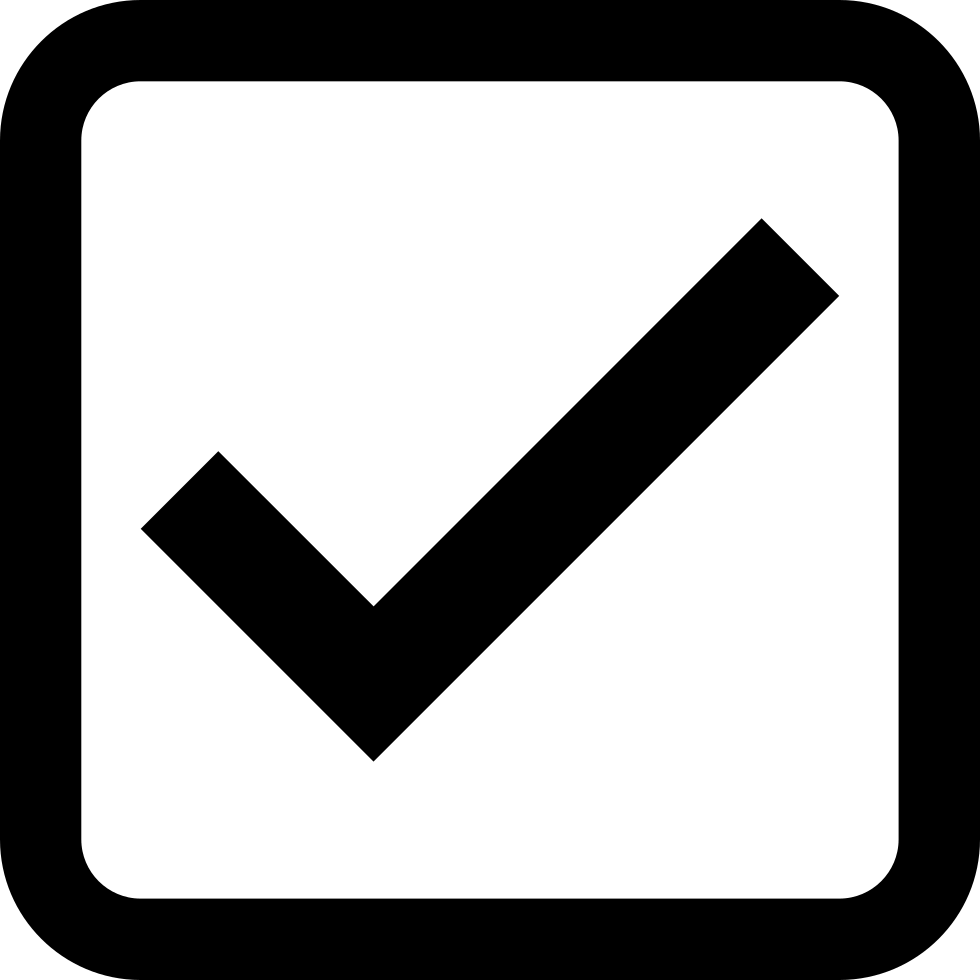 Power consumption down 80%
Site: Delmont, PA
Equipment: CASC-Standard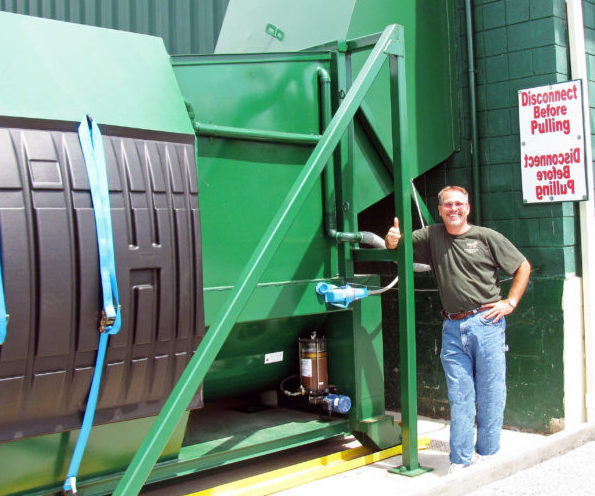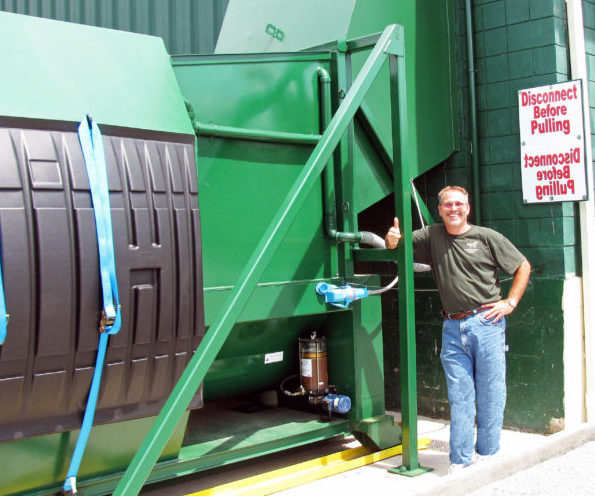 "The Westmoreland County Food Bank provides food for approximately 7,200 households monthly through our pantries. We knew the Komar Auger was durable after the first use.  It has reduced processing time by 70%, and the compaction container smell has greatly improved with the integrated odor neutralizer. We had used a hydraulic ram previously, which caused food build-up stench that was always noticeable. We have seen a savings of 80% on our equipment power, which will help us to become LEED certified.  Komar is absolutely the best purchase we have ever made."– Kevin Povich, Director of Operations